What do you look for when considering Belize all inclusive resorts? Access to diving and snorkeling? Proximity to Belize cultural sites? Maybe it's all beach all the time. We can help!
We surveyed frequent travelers and learned that there are 10 things respondents consider most often when comparing beach resorts. Use them as your guide as you check out our picks for the five top all inclusive resorts in Belize.
1. Amenities
2. Location
3. Website photos
4. Proximity to airports
5. Appearance
6. Guest reviews
7. Dining
8. Beach proximity
9. Guest age mix
10. Specific needs/requirements
The following Belize all inclusive resorts meet these criteria, so we invite you to find the one that checks off all the boxes on your own personal list.
1. Coco Plum Island Resort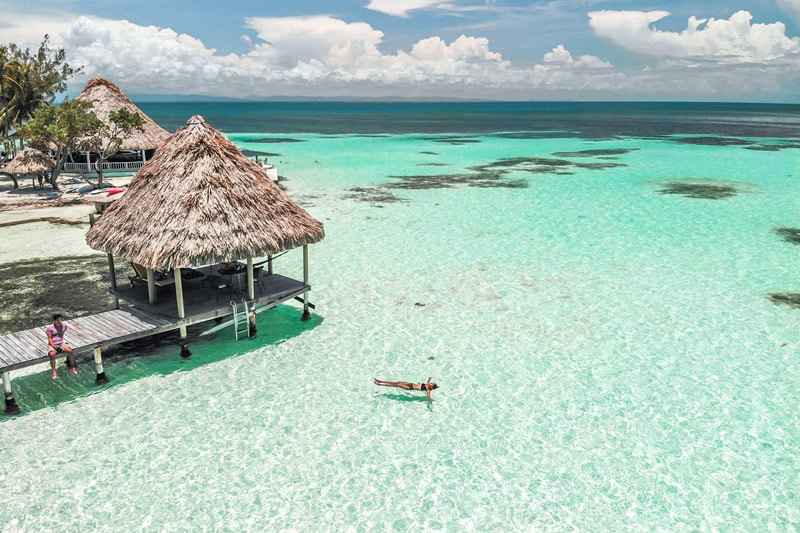 If your "specific need/requirement" begins and ends with a small private island that is as far away from crowds as you can imagine, Coco Plum Caye will dazzle you. This all inclusive resort is an adult's only destination, so you won't run into kids. There are only 18 stand-alone private cabanas on the island, so this is the place to choose if alone time and contemplation are the goals you seek. Forget crowds. Dine on Belizean specialties and find the tempo that suites your sensibilities and your desire to stay active or not so much. Browse these Belize all inclusive packages to find the one that resonates.
2. Belizean Dreams Resort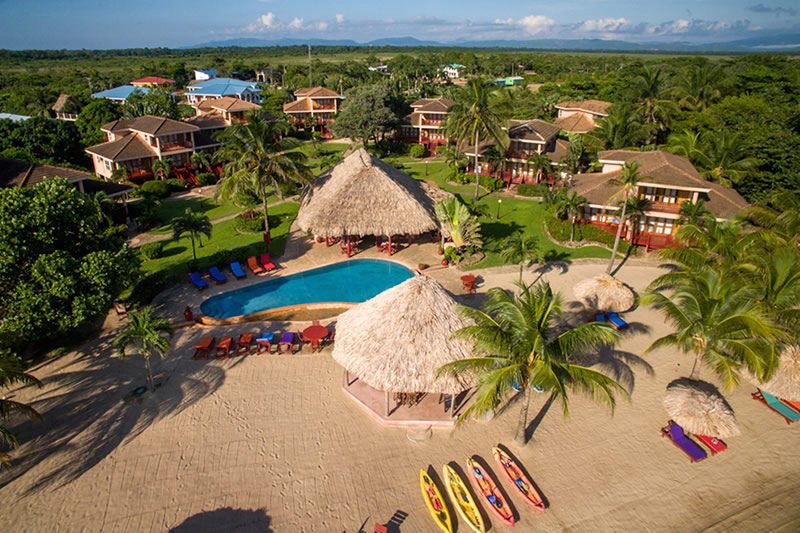 Located on the mainland and in close proximity to Hopkins Village, Belizean Dreams Resort has so much to offer on premises, a trip to Hopkins doesn't always make guest itineraries. Roam this Belize all inclusive to experience the lush tropical landscaping, go swimming in the infinity pool, frequent the popular beachfront Tiki Bar and dine overlooking the Caribbean Sea at the award-winning Woven Palms Restaurant. Weekly scheduled tours are always on the menu, so no matter when you arrive, you can jump right into the fun.
3. Laru Beya Resort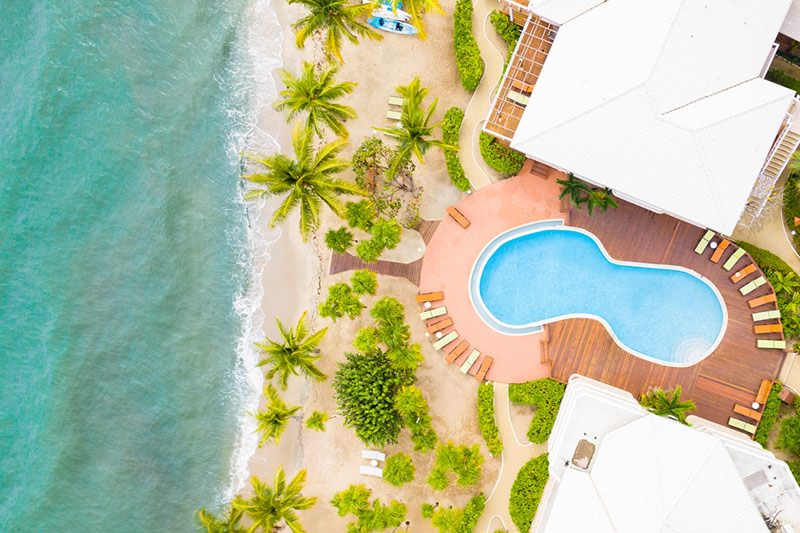 The Placencia Peninsula offers visitors 16 miles of lush beachfront, some of which is on the Caribbean Sea side and some on the Placencia Lagoon side. Laru Beya is known for its extensive menu of adventure tours, ocean view and oceanfront units, the Quarterdeck Restaurant & Bar's gourmet meals and an ambiance that has no equal. Belize all inclusive packages at Laru Beya include everything you could ask for, which is why it is not hard to discover exactly the one that matches your vacation style most of all.
4. The Phoenix Resort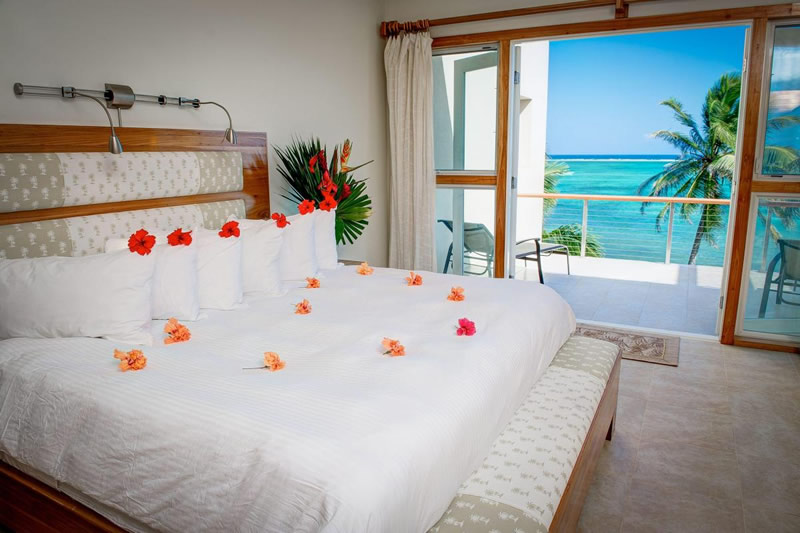 Developers built The Paradise Hotel on Ambergris Caye before the area became a hot spot and the property went through extensive renovations and expansion that, like the mythical phoenix of folklore, became one of the finest destinations in the San Pedro vicinity. Health and fitness are prioritized, which is why repeat guests sing the praises of the on-site eatery, pool bar, rooftop lounge, Sol Spa, fitness center, business center and two heated saline pools. Kids join The Phoenix Nest Kid's Club as soon as they arrive at this Belize all inclusive resort, so their vacation experience is every bit as memorable as yours.
5. Black Bird Resort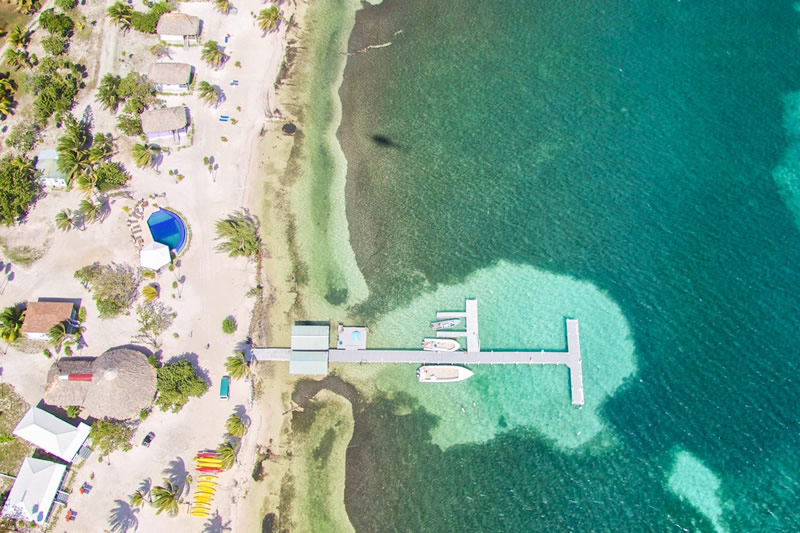 This all inclusive Belize resort's dedication to the desires and interests of new and seasoned divers drives everything about this resort. All dive trips are organized by a PADI Five Star-recognized resource, so you can focus on what you love most. Why will your visit be unique? There are only 4 atolls in the Western hemisphere and Black Bird is located in one of them. From lush cabanas to Belize all inclusive packages designed for folks intent on spending as much time on or under the sea as possible, your wish is the command of staffers who pride themselves on making sure that every visitor is treated like royalty.
How to make your decision? We can't help with that, but we can recommend visiting each website on this list, because as seasons change, so do rates. That means you not only have an opportunity to find the resort that matches your desires and interests perfectly, but you can save some money on your getaway, too.
Contact Us Today
Email: info@larubeya.com
US Toll Free: +1-800-329-2528
Local Belize Reservation Desk: +011-501-522-0384
Local Belize Front Desk: +011-501-523-3476