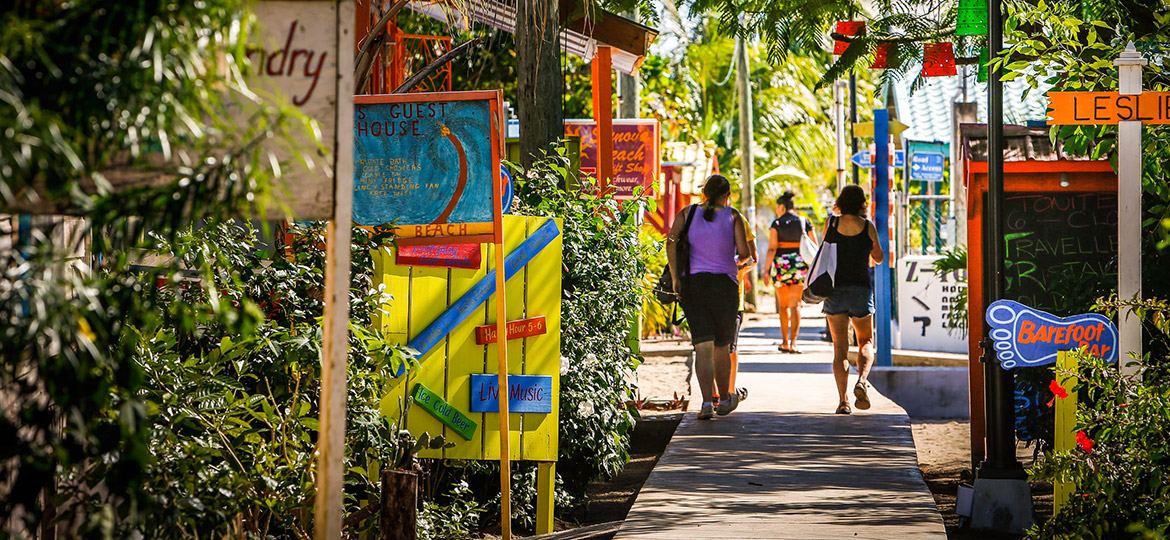 By Hazel Morgan
According to Travel Belize, Placencia is a peninsula and Creole village on the Caribbean coast, located in the Stann Creek district. You'll find 16 miles of white sands here, surrounded by mangroves, rainforest and ancient Mayan ruins. This tropical location offers plenty of activities but big attractions are a bit limited due to the intimate feel of the village. You'll need to let the sea, surf and sand be attractions all by themselves to truly get the best out of Placencia.
Fishing — Placencia offers both sea fishing and lake fishing. You can catch snook, bonefish or permit–a far cry from the trout and salmon of back home. Several tournaments run every year, including the June Placencia Fishing Tournament. You may go at it alone, renting equipment in the local stores, or hire a fishing guide.
Attend an Event — Placencia offers several festivals and events each year. There's the June Lobster Festival, the Arts Festival in February, and Whale Shark Days at the full moon in March through May. Whale sharks are one of Placencia's claims to fame. Up to 50 feet long, they are among the largest sharks in the world.
Diving and Snorkeling — You can indulge in both these forms of underwater exploration in Placencia. You can dive down deep to see tropical fish, or surface-skim to catch a peep of the coral reefs closer to shore. The equipment and guides you need are readily available in Placencia's dive shops.
Browse the Sidewalk — Placencia's sidewalk once had a spot in the Guinness Book of World Records for the World's narrowest main street. Hurricane Iris damage meant it had to be rebuilt, but you'll still find arts and craft gifts here and a taste of the locals.
Eat, Drink and be Merry — Placencia offers a wide variety of cuisine. You'll find European, Mayan, Asian, American and Creole choices here. Given that this is a tourist spot, there are also several bars and clubs. At night you can hear steel drums or pick your favorite disk jockey and start dancing.
Take a Day Trip — Several interesting locations lie within a day's boat trip or ride from Placencia. You can find three Mayan ruins at the Mayflower Archaeological Preserve, nature at the Bladen River Reserve, or travel to the close-by traditional area of Maya Beach. Or you can simply sit on the beach and sip a cocktail.